Future Growth Loan Scheme (Closed)
The Future Growth Loan Scheme provides long term funding for SMEs and small mid-cap enterprises.
With a Future Growth Loan from Close Brothers you could borrow up to €3m on top of your finance facility, to fund long term investments such as business expansion, investment in property, machinery or equipment, R&D or people and systems.
The Future Growth Loan Scheme is now closed to new applications.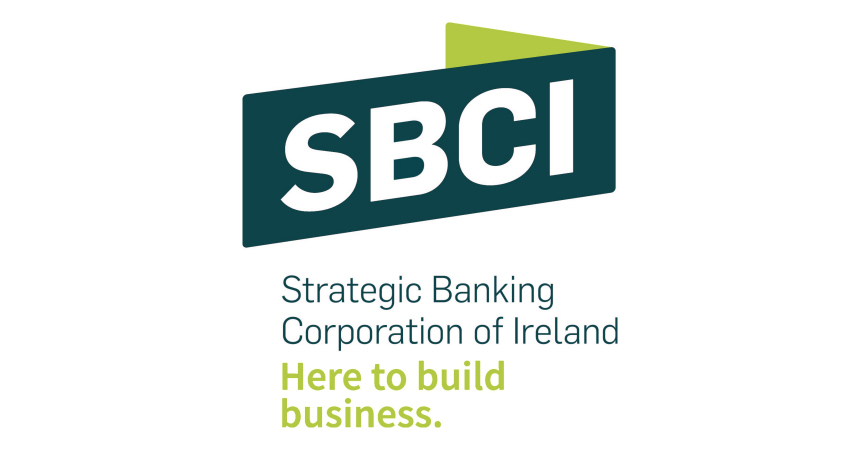 What is the SBCI Future Growth Loan Scheme?
The Future Growth Loan Scheme is a long-term loan (7-10 years) that is offered by Close Brothers in partnership with the Strategic Banking Corporation of Ireland (SBCI), with the support of the Department of Enterprise, Trade and Employment, the Department of Agriculture, Food and the Marine, the European Investment Bank and the European Investment Fund (EIF). 
The loan scheme is available to new and existing borrowers, subject to eligibility and satisfaction of lending criteria.
FGLS specifications:
Loan amount of between €25,000 and €3,000,000
Initial maximum loan interest rate of 4.5% per annum for loans < €250,000, and 3.5% for loans > = €250,000. Variable interest rates are subject to change
Terms from 7 to 10 years
Loans unsecured up to €500,000
Optional interest-only repayments may be available at the start of the loans, subject to credit approval
Is my business eligible?
To be eligible a business must be a viable micro, small and medium sized enterprise (SME) or mid-cap enterprise that meets the eligibility criteria. An SME is defined by the Standard EU definition [Commission Regulation 2003/361/EC] as an enterprise that:
Has fewer than 250 employees
Has a turnover of €50 million or less (or €43 million or less on their balance sheet)
Is independent and autonomous i.e. not part of a wider group of enterprises
Has less than 25% of their capital held by public bodies 
Is established and operating in the Republic of Ireland 
A small mid-cap is an enterprise that is not an SME but has fewer than 500 employees. SME or small mid-cap cannot apply if they are:
In financial difficulty
Bankrupt or being wound up or having their affairs administered by the courts OR
In the last five years have entered into an arrangement with creditors, in the context of being bankrupt or wound-up or having its affairs administered by the courts
What can the loan be used for?
Long term investment in: business expansion, premises improvement, machinery or equipment, research and development, process innovation, people and/or systems.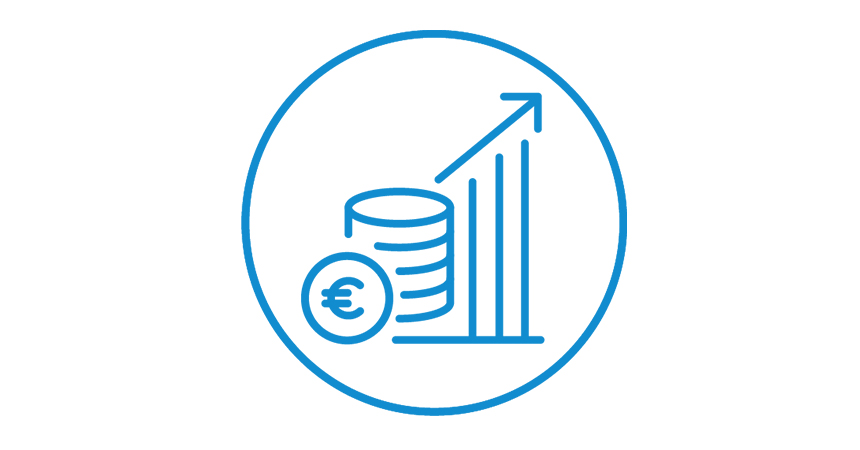 Activities below are excluded for loan purposes:
Finance of specific export operations, or finance contingent upon the use of domestic over imported products. 
Finance of pure real estate development activity
Finance of activities constituting pure financial transactions (e.g. purchase of shares)
Loans to undertakings in difficulty
Finance of activities forbidden by national or EU law
Refinance to reschedule existing loan or completed project
Aid for the acquisition of road freight transport vehicles by undertakings performing road freight transport for hire or reward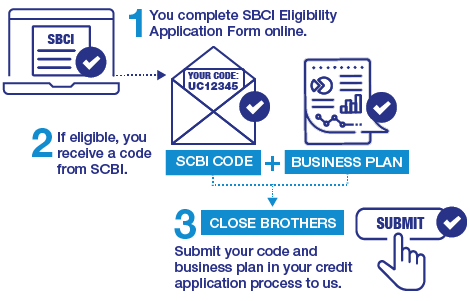 How do I apply?
Complete the Eligibility Application form from the SBCI to check if you are eligible to apply for a loan under the scheme (see below)
Eligible SMEs will receive a confirmation letter from SBCI with a unique code that you will need to present as part of the credit application process, along with an up-to-date business plan
If you are an existing Close Brothers Commercial Finance customer, please contact your account manager who will be able to inform you about the remaining application process.
If you are a new customer please call +353 1 699 4131 to speak to one of our funding specialists or complete the form below and one of our advisers will get back to you.
The Future Growth Loan Scheme is now closed to new applications.